At San Tan Charter School, we recognize the importance of academic excellence while staying true to our belief of developing the entire student through programs, sports, and the thrill of competition.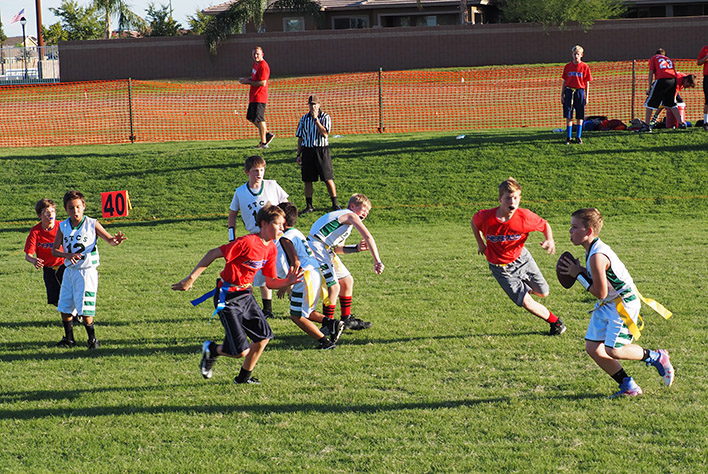 San Tan Charter School understands the value and benefits of physical exercise across the academic day.
Our Elementary students have P.E. every day. While P.E. becomes an elective course starting in Middle School.
PE & Health
San Tan Charter School utilizes the Dynamic Physical Education program developed by Robert Pangrazzi from Arizona State. It is one of the most utilized curriculums in schools today.  This program was selected to provide a comprehensive curriculum, which emphasizes fitness and healthy lifestyles.
Students learn to trust their own initiative and abilities, take responsibility for their work, and become self-motivated learners. By gaining respect for themselves, others, and the environment, children develop the desire and ability to continue learning throughout their lives.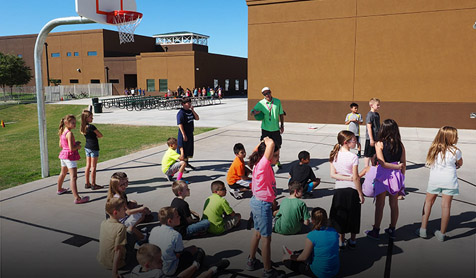 Athletic Clubs and Team Sports
San Tan Charter School provides opportunities within Athletic Clubs and Team Sports.  Intermural, Junior High, and High School sports are available for students in 5th – 12th grades.
Recognized as State Champions across numerous Division 1 and Division 2 sports, we have three sports seasons: Fall, Winter, and Spring.
Fall Sports: Flag Football, Girls Volleyball, Cheer, Color Guard, Co-Ed Swim
Winter Sports: Boy's Basketball, Girl's Softball, Cheer, Color Guard
Spring Sports: Co-Ed Soccer, Boy's Baseball, Girl's Basketball, Co-Ed Golf
We are continually evolving our athletic offerings to meet the interests of our students.
Go Roadrunners!