San Tan Charter School's Gifted program, at our Recker Campus, offers tuition-free, 1st-6th grade, self-contained gifted classes. Qualifying Gifted students enjoy the support and challenge that a peer group of similar academic interests and abilities provides. The goal of this program is to provide students who have advanced intellectual, academic, and/or creative thinking skills the opportunity to dynamically interact with teachers who specialize in Gifted education.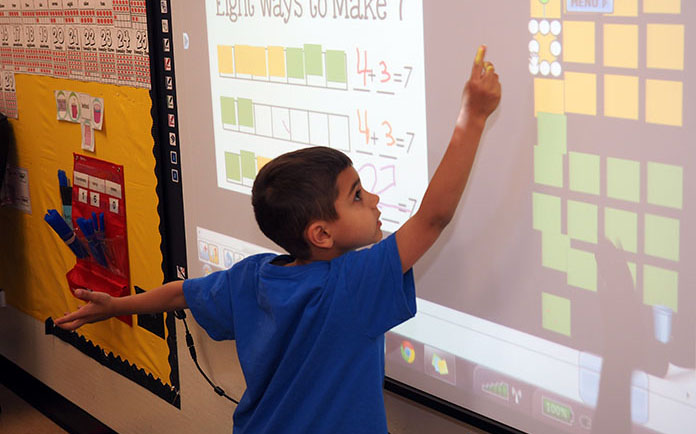 San Tan Charter School is committed to keeping students at their cutting edge of learning. Our Elementary Gifted program offers self-contained classes and cluster groupings.
Our Gifted Elementary program resides at our Recker Campus while our Junior High and High School program is offered at our Power Campus. All teachers within the Gifted classroom are highly qualified gifted endorsed or working towards gifted certification.
Students identified as Gifted in Kindergarten receive individualized instruction in the advanced Kinderversity class.
The self-contained Gifted Elementary program runs from 1st grade through 4th
The Gifted Middle School program begins in 5th grade and maintains the self-contained model while incorporating classroom/teacher changes between subjects and choice of elective courses, intended to prepare the student for High School expectations.
The Gifted Junior High and High School program begins in 7th grade and is tailored to each student through Honors/Advanced Placement courses, academic competitions, and an extensive electives catalog.
Each gifted student is made responsible and held accountable for their learning at every stage and level. All programs include the Roadrunner Roadmap which addresses the specific academic and emotional needs of each student. Each students Roadrunner Roadmap is discussed during the quarterly parent-teacher conferences, which include parent contributions surrounding homework levels and character goals.
At San Tan Charter School, our curriculum is standards-based and incorporates Physical Education, Health and Music into each student's weekly routine.
If you feel you have a Gifted student who has not yet been tested for Giftedness, please review our Gifted Information page to learn more about testing and program placement. In addition, see how our Gifted Community is supporting our students, families, and school programs.
If you have any questions about our Gifted Program, please call us at 480-222-0811 or email Michelle Tischer.