Montessori Outdoor Environment
Live Stream Chicken Coop Cam
We are pleased to introduce you to Pepper, Skipper, and Otis!
Otis is a small, white, Bantam rooster. He is actually smaller than both of our hens, and much friendlier than a typical rooster. Pepper is our black speckled hen, and she gives us a brown egg almost every day. Skipper is our reddish brown hen, and she lays a beautiful white-blue egg on most days! If you go up to the coop with a handful of greens, the chickens will all run up to you, they love their tasty treats from the garden!
Tending and Eating from our Garden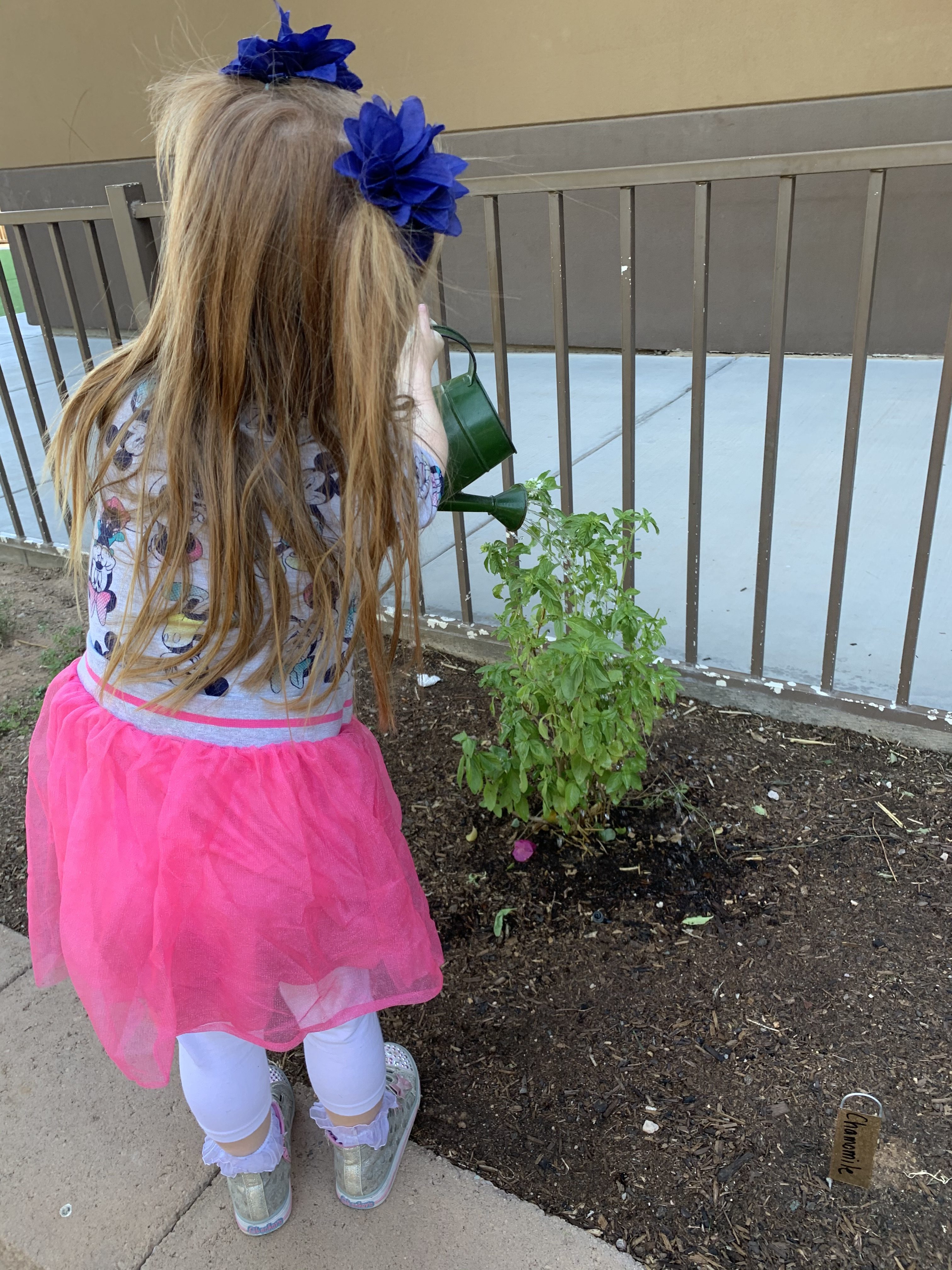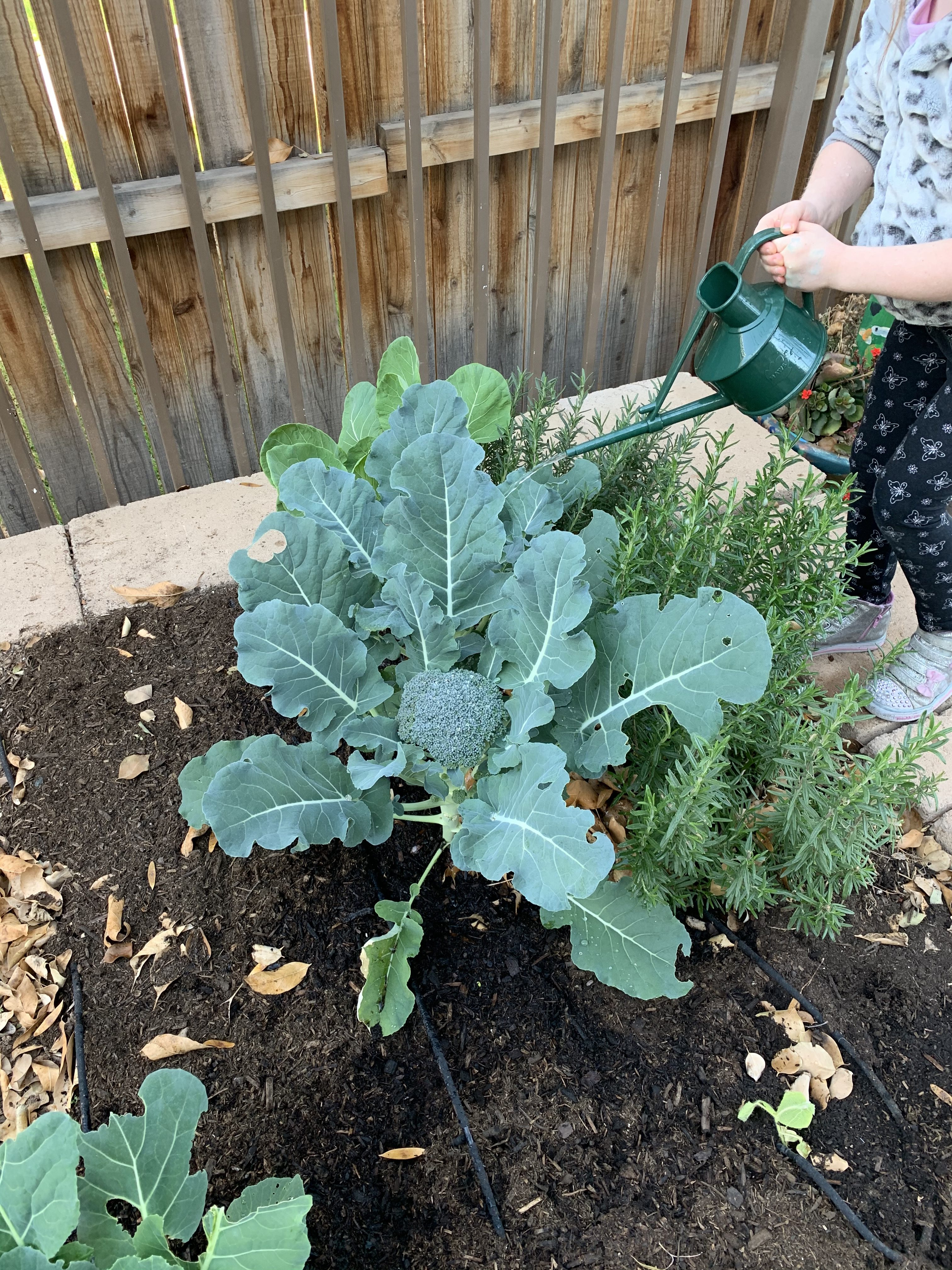 Outdoor Practical Life Work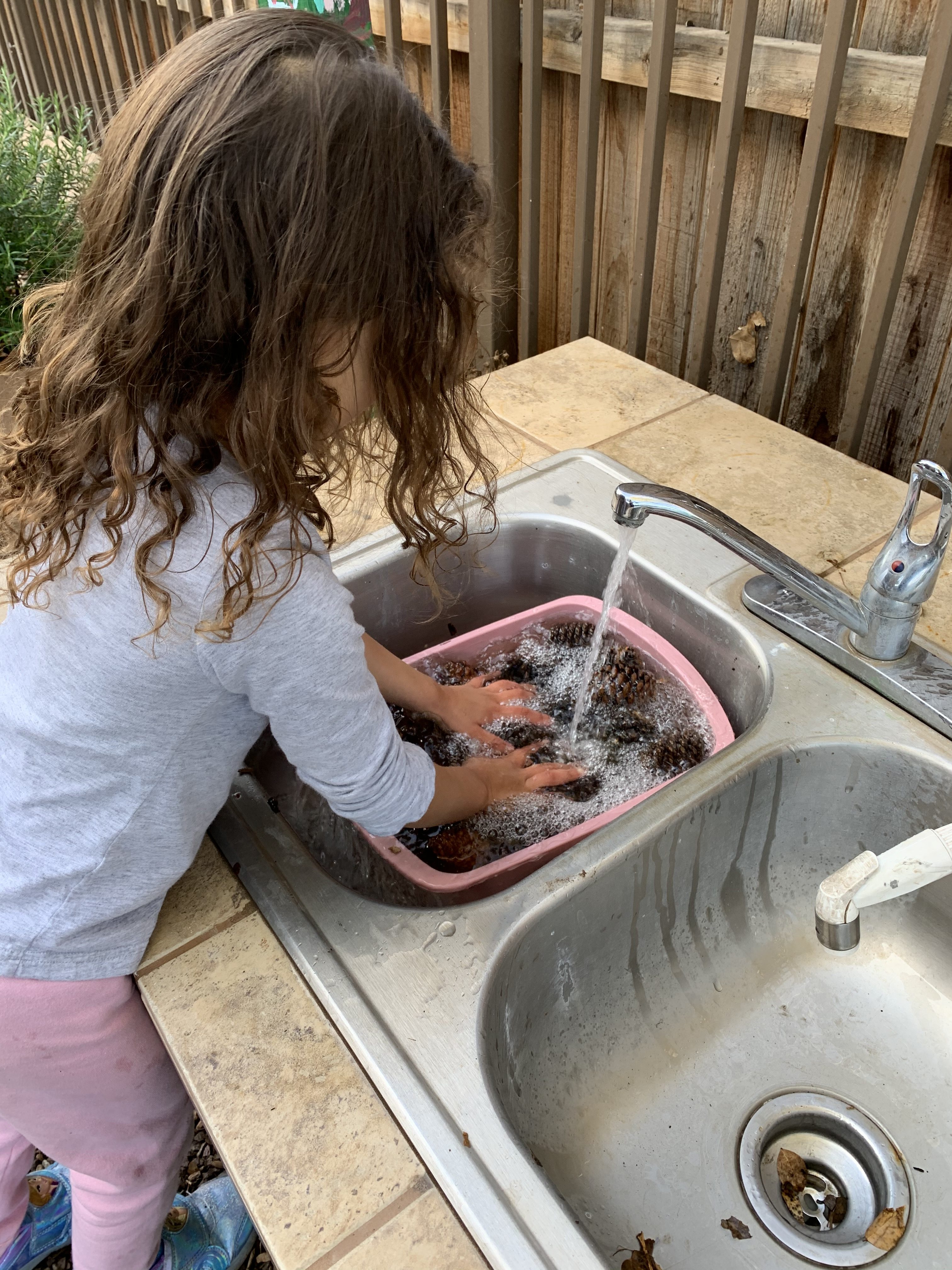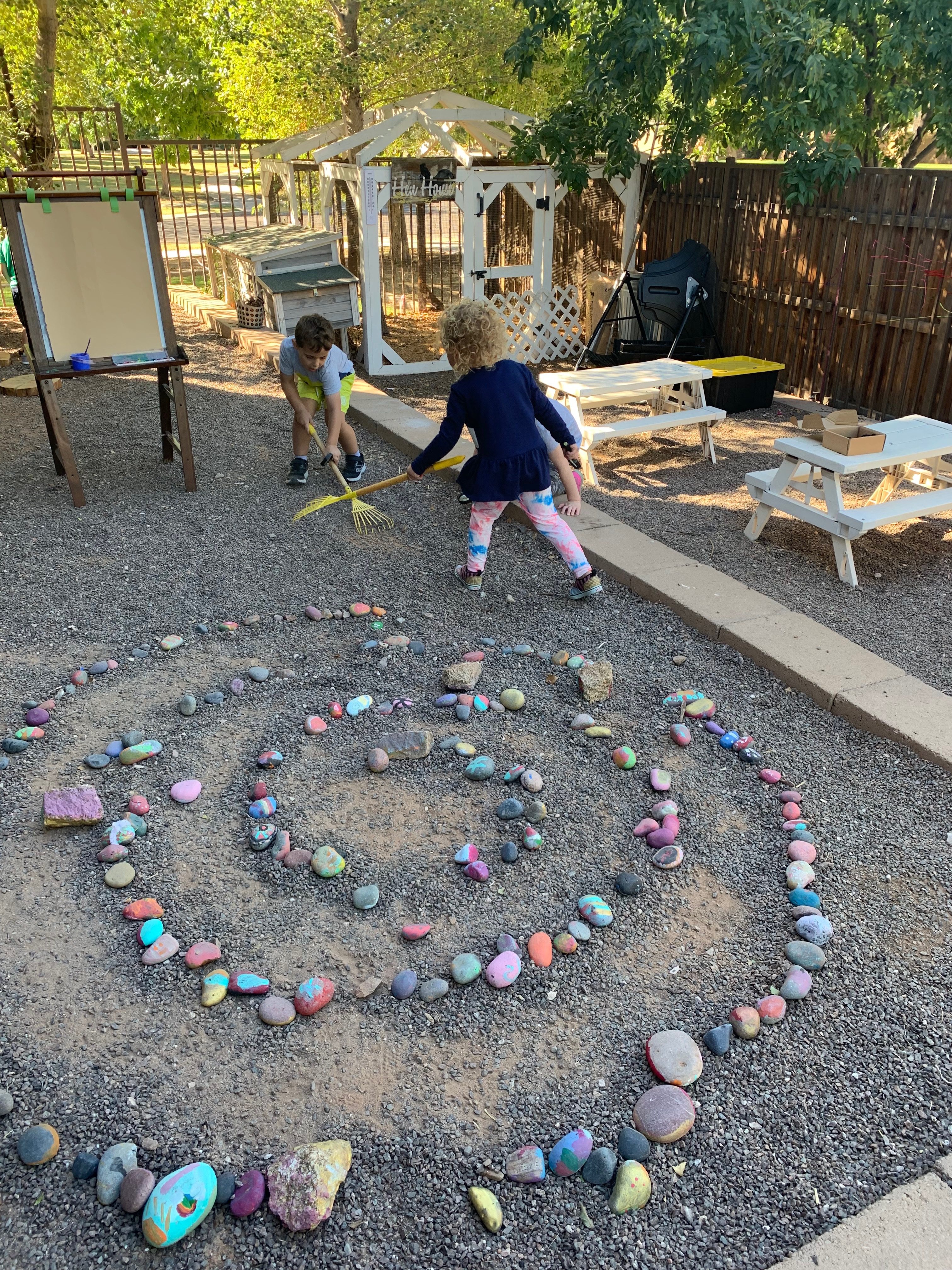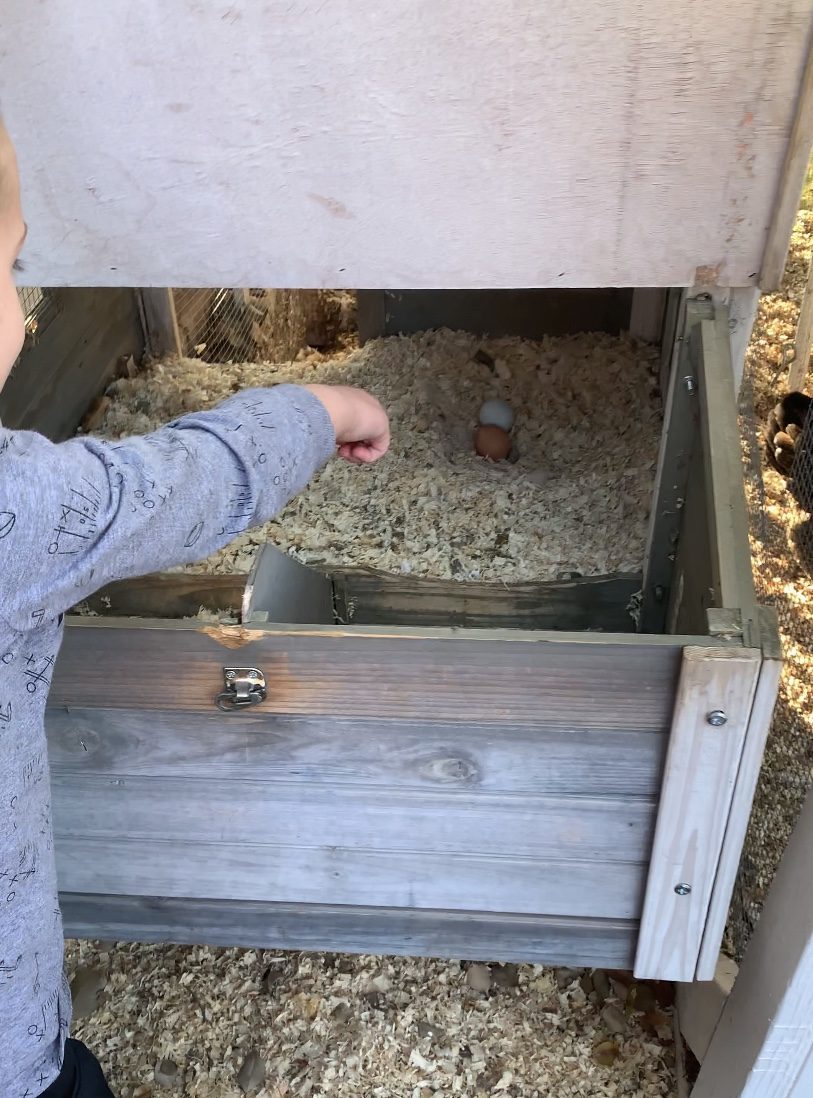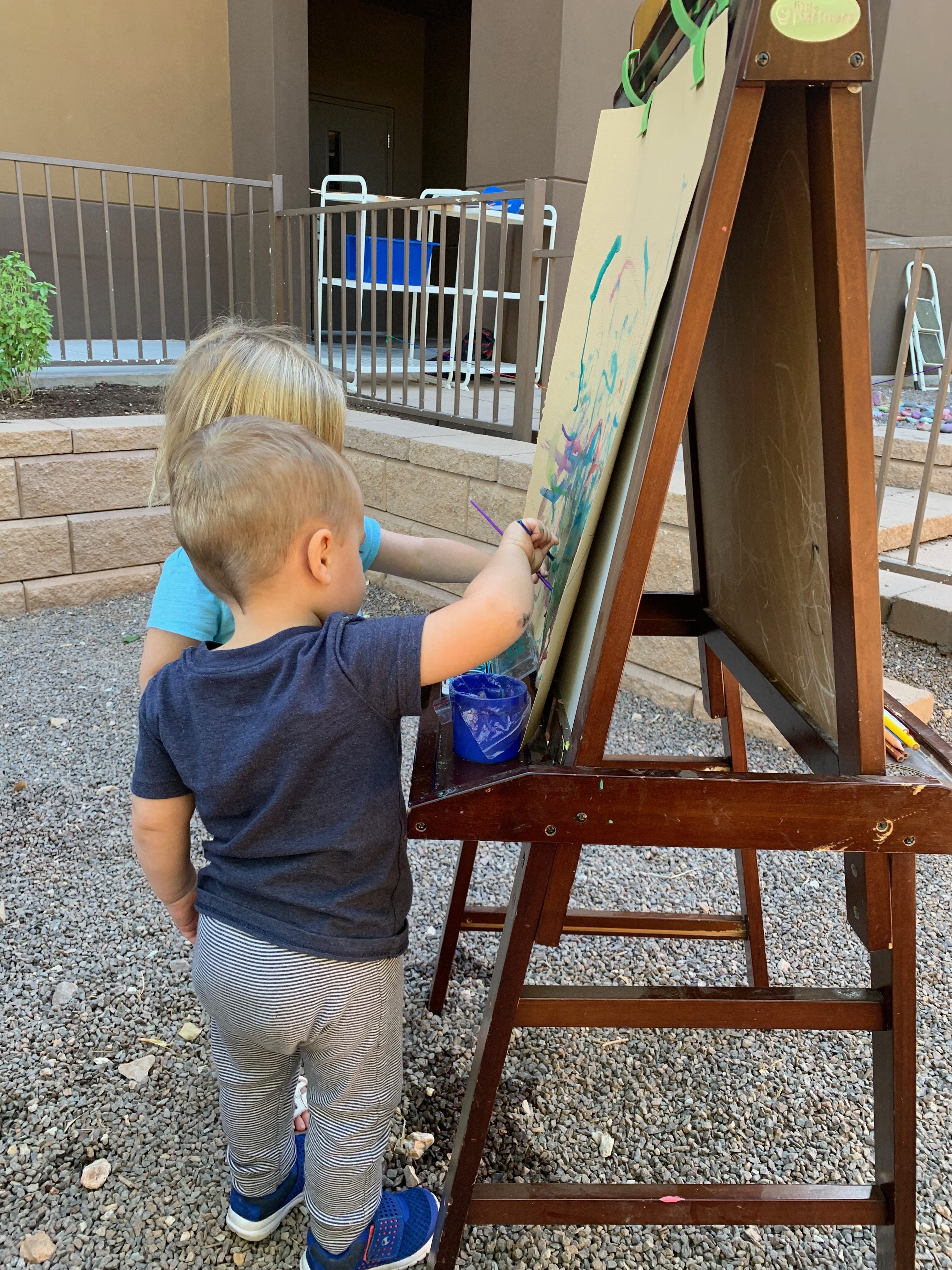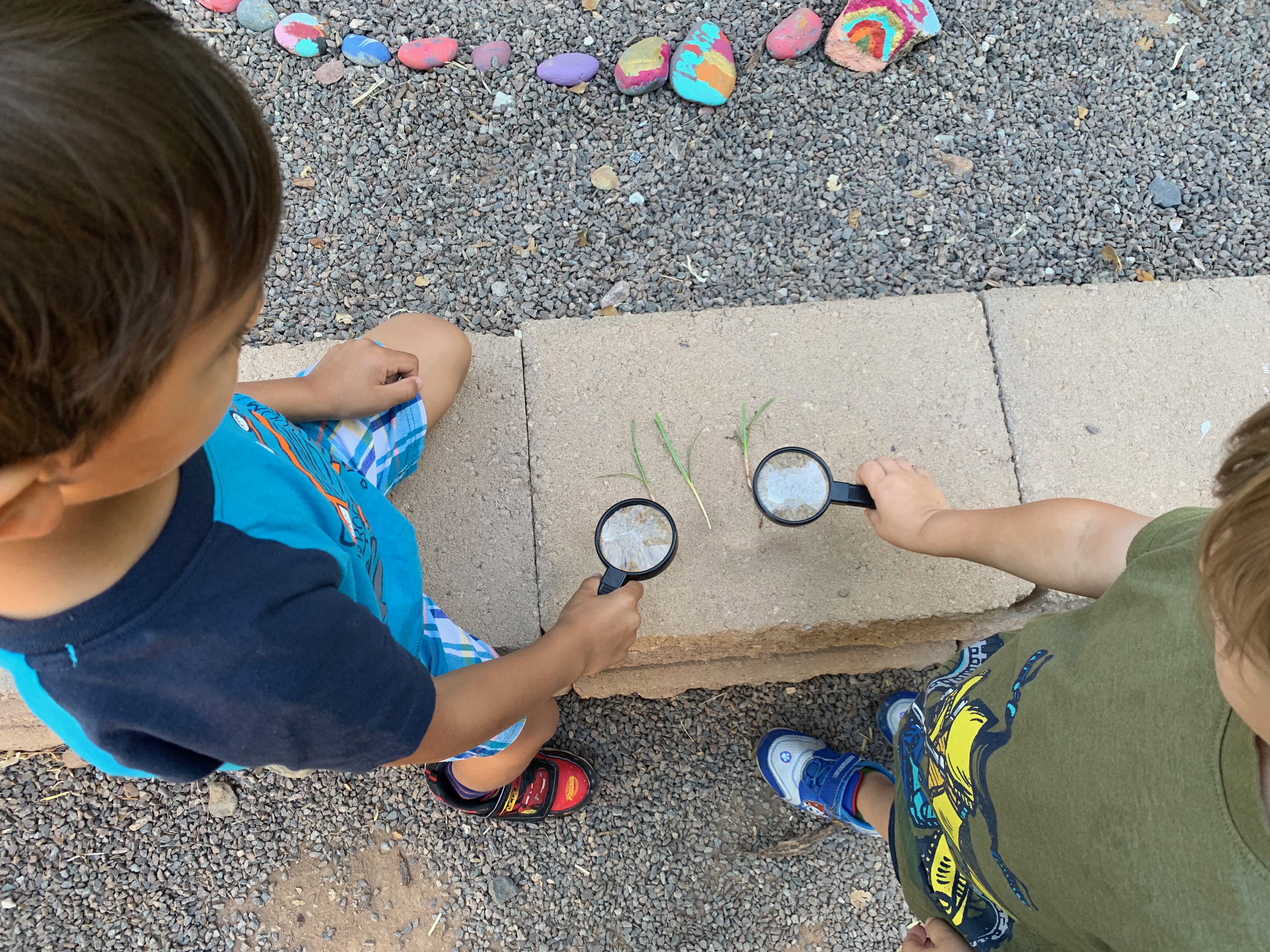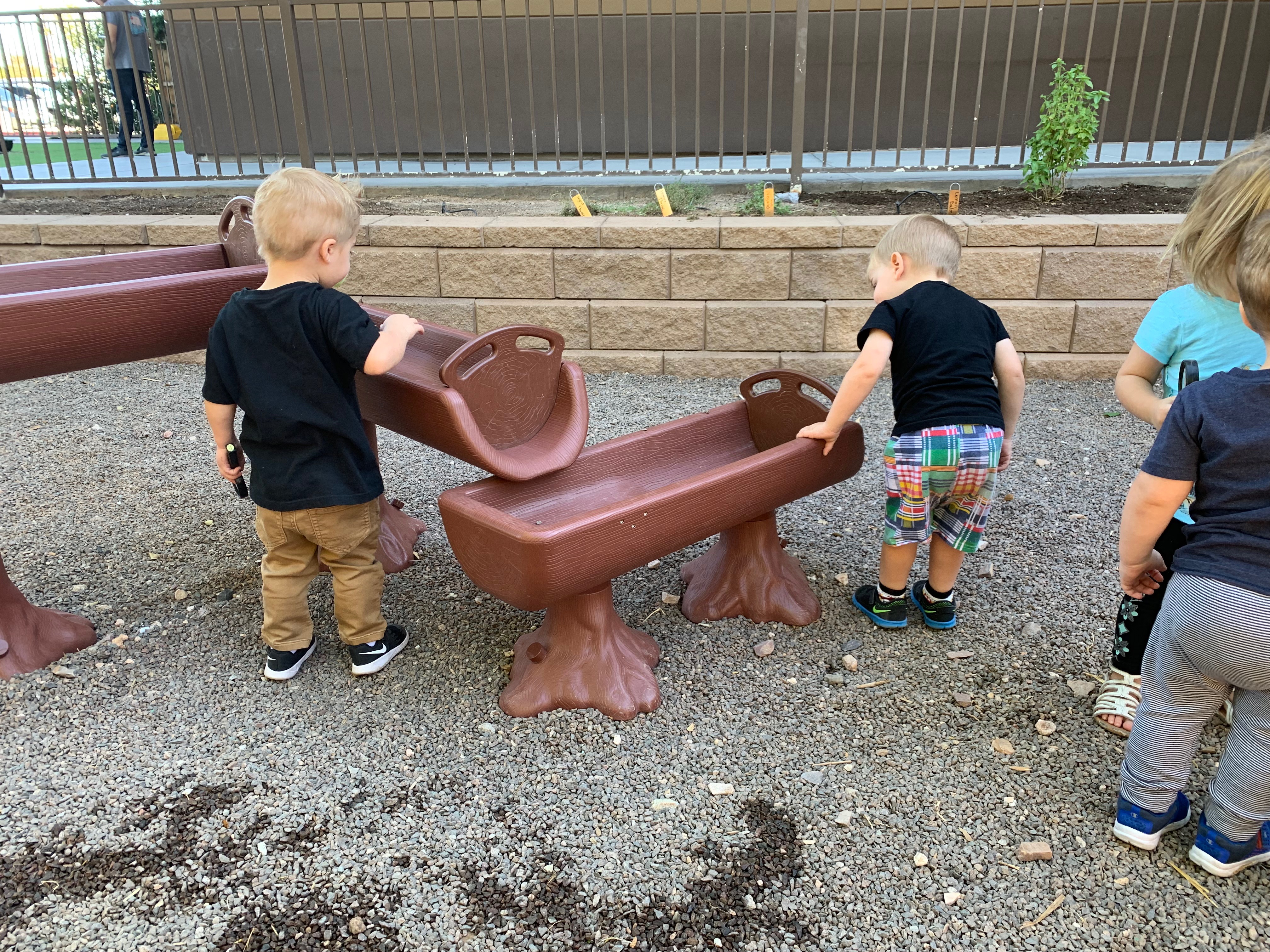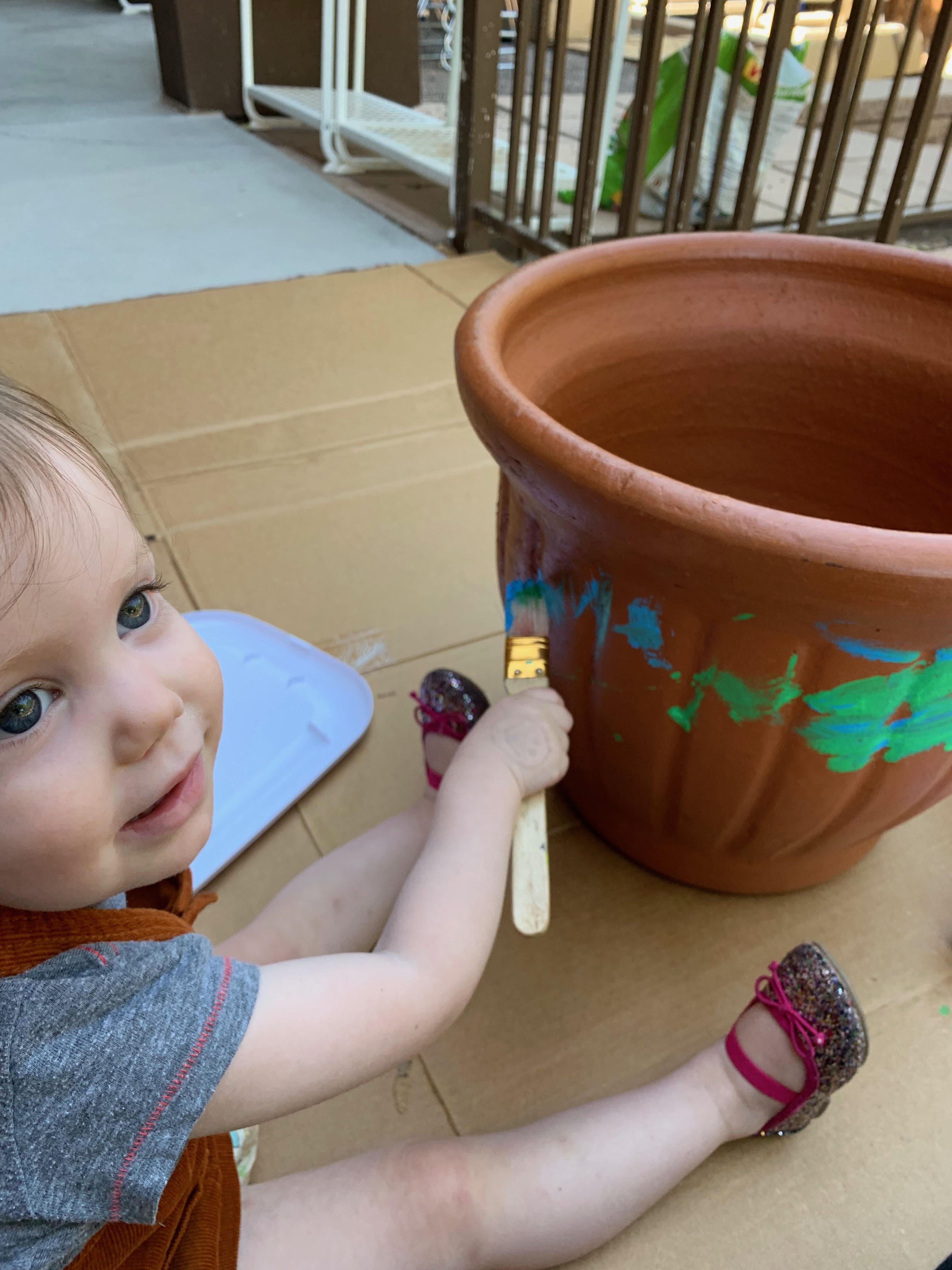 Montessori Programs – Infants through Upper Elementary
For questions, call us at 480-222-0811.