Montessori Outdoor Environment
Live Stream Chicken Coop Cam
Our Montessori Preschool students learned all about the life cycle of a chicken hands on! We received eggs from a local farm and set up the incubation process. We discussed why the eggs were different colors and what breeds of chickens are commonly used to lay the eggs purchased in the grocery store. We had descriptions of what was happening inside the egg every day.
Twenty one days later we saw the eggs start to rock and roll and we heard chirps coming from the incubator. We set up a live stream camera so that our students could check on our little brood day or night. One night at midnight our first chick hatched and the other four followed throughout the following day.
We were able to see firsthand how they went from wet newborns to fluffy chicks and watched as they grew and went from having soft fluffy down to feathers. We observed their combs start to develop and we voted on the names.
Each chick had their own day of voting. The little yellow chick that had been the first to hatch was first to be named…Sunny. The grey chick was next and the name Mermaid won over Shadow by just one vote, the black chick was named Chicky Whicky, the black chick with a white chest and a little spot of yellow was named Pikachu.
Our Montessori Elementary Students incubated eggs last month in our classroom and we now have 5 chicks.  The children patiently observed the eggs for 21 days and then were able to watch the chicks hatch.  They have named them Rainbow, Dooby-Do, Little Chick, Chicky and M-Junior.
We also have 3 "teenager" chickens that the children have taken care of since they were only 4 days old.  A family kindly donated them to our school and they are now in our outdoor environment in their coop.
Our garden is growing and the students are enjoying watering and taking care of the plants.  Our squash plants have begun to flower and the chard is finally sprouting.
Tending and Eating from our Garden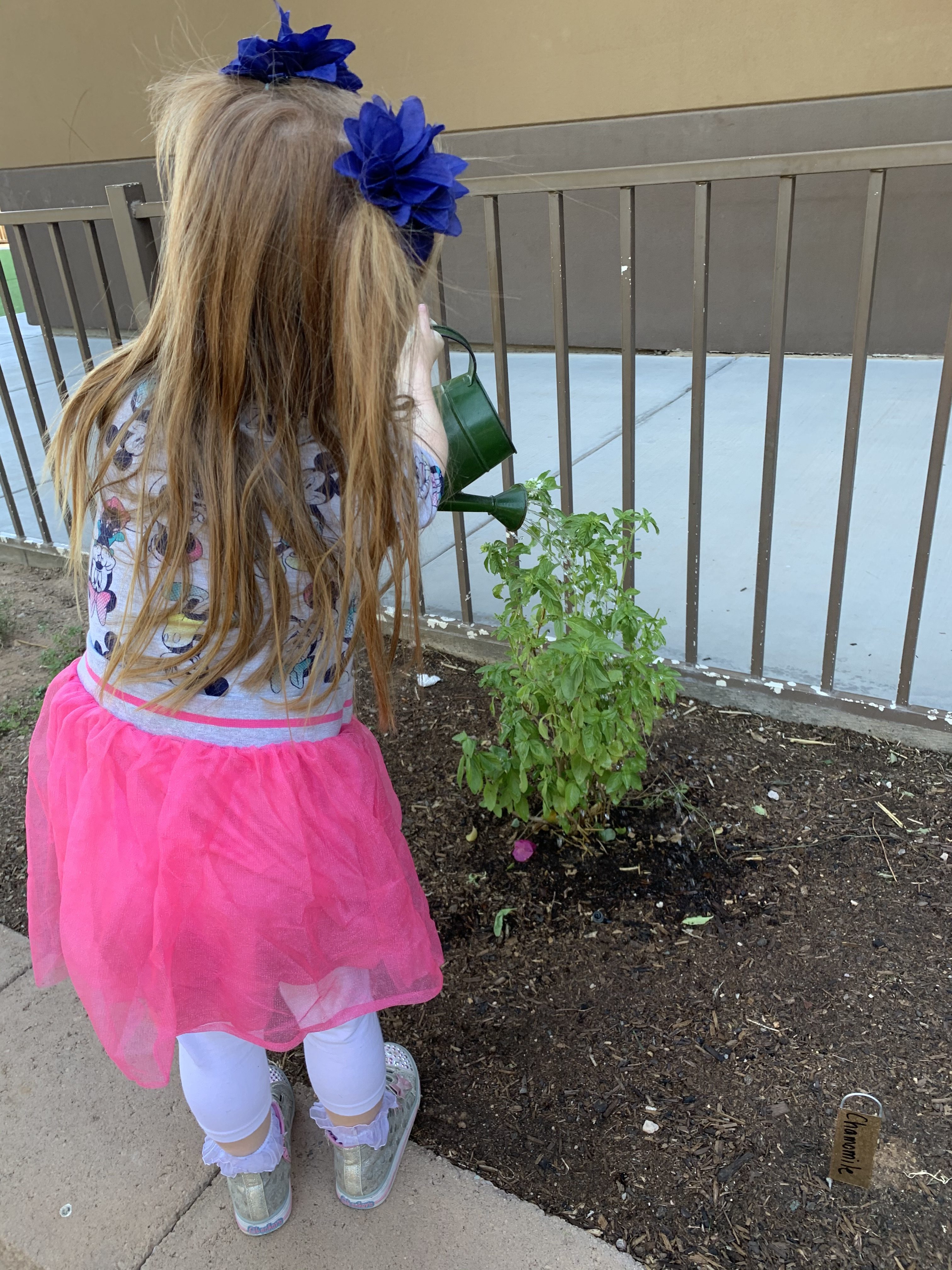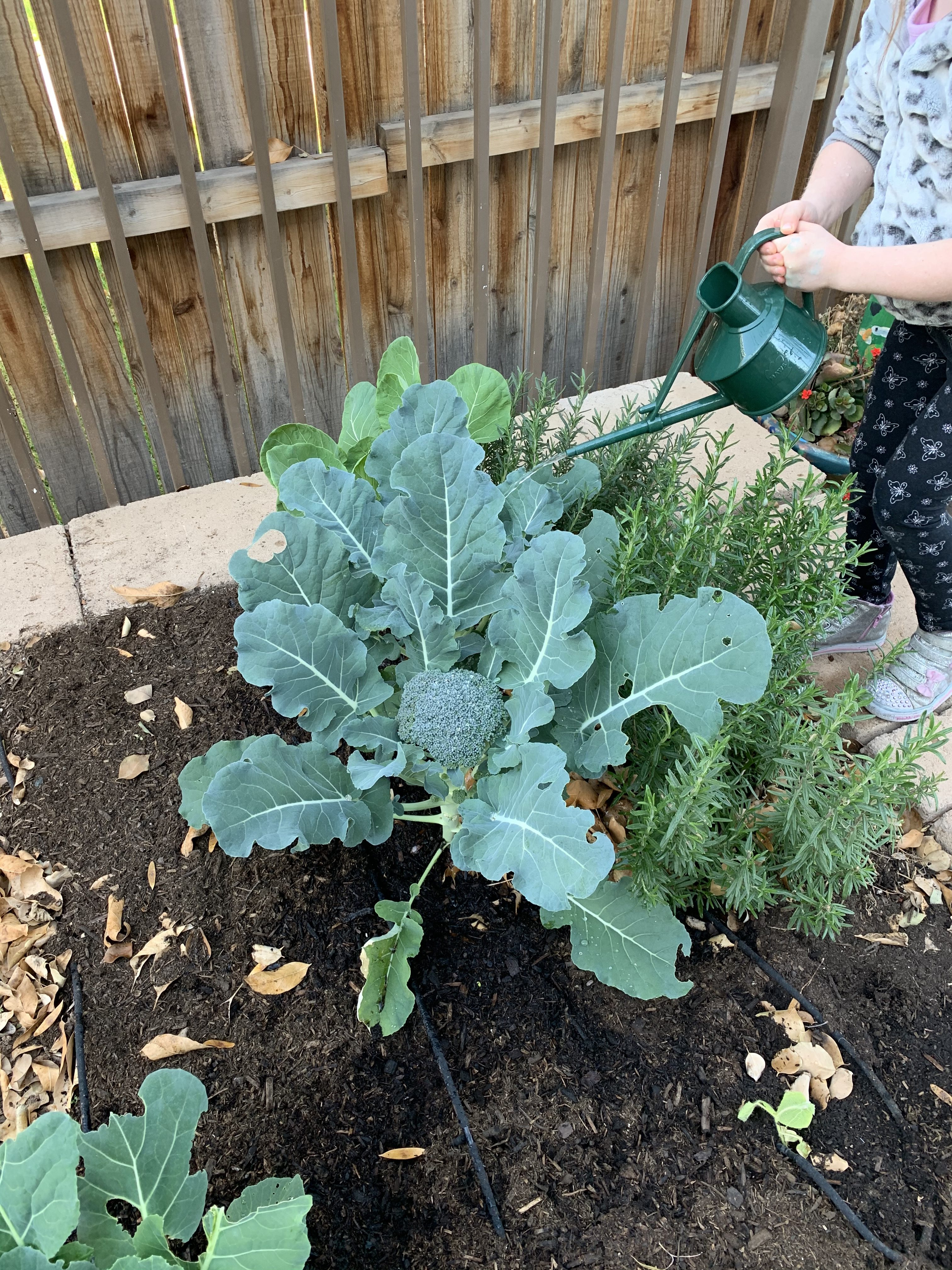 Outdoor Practical Life Work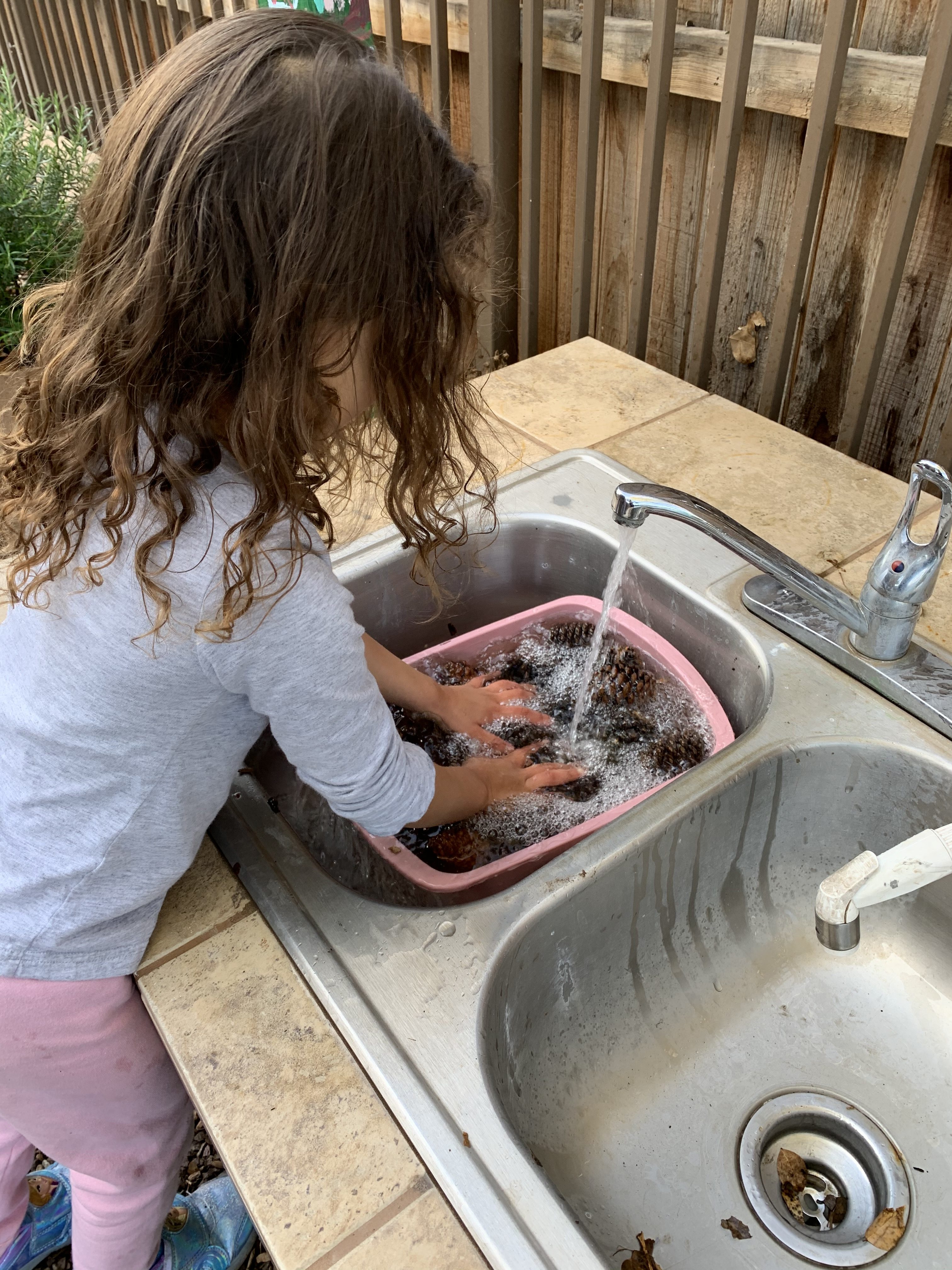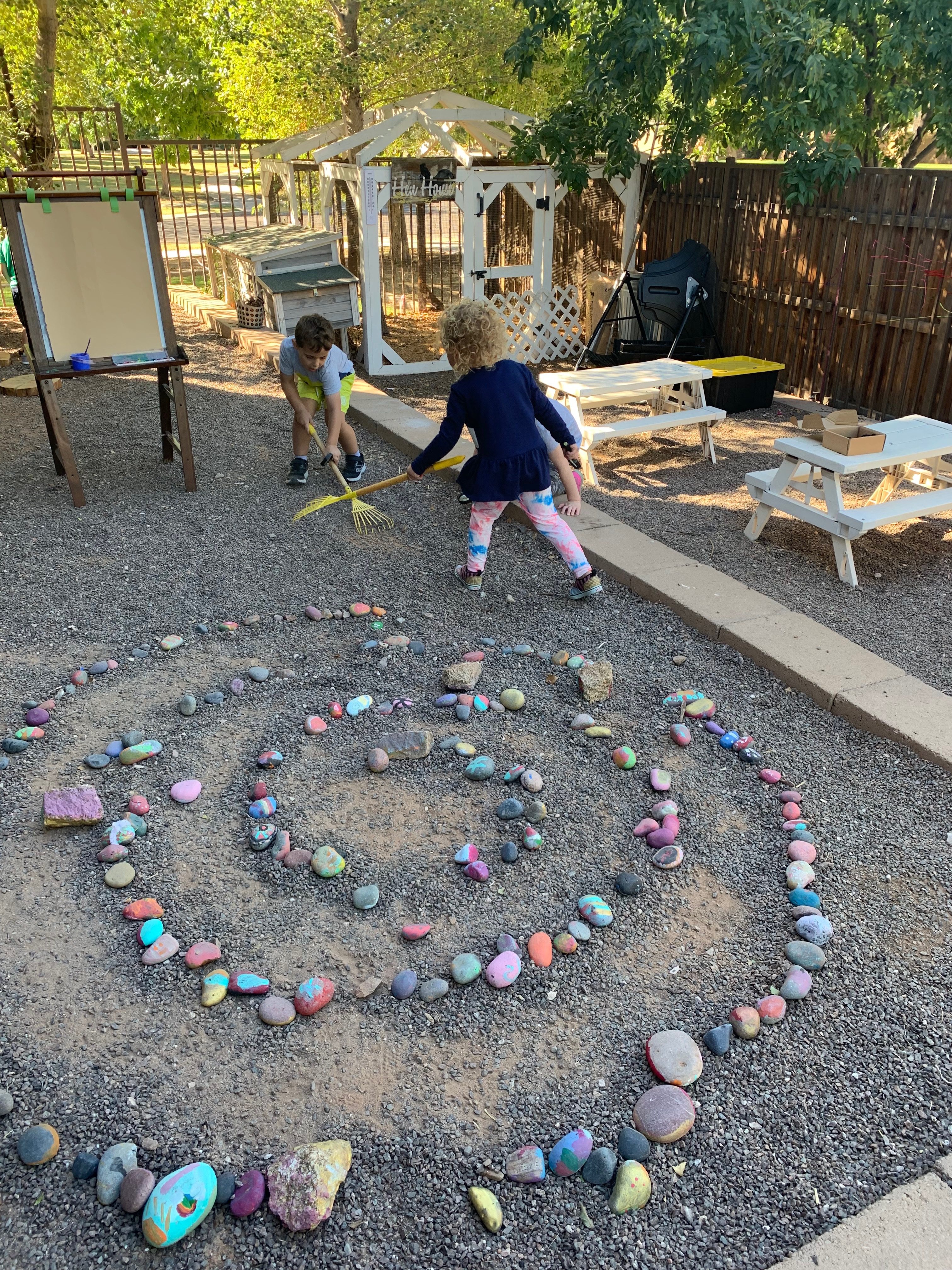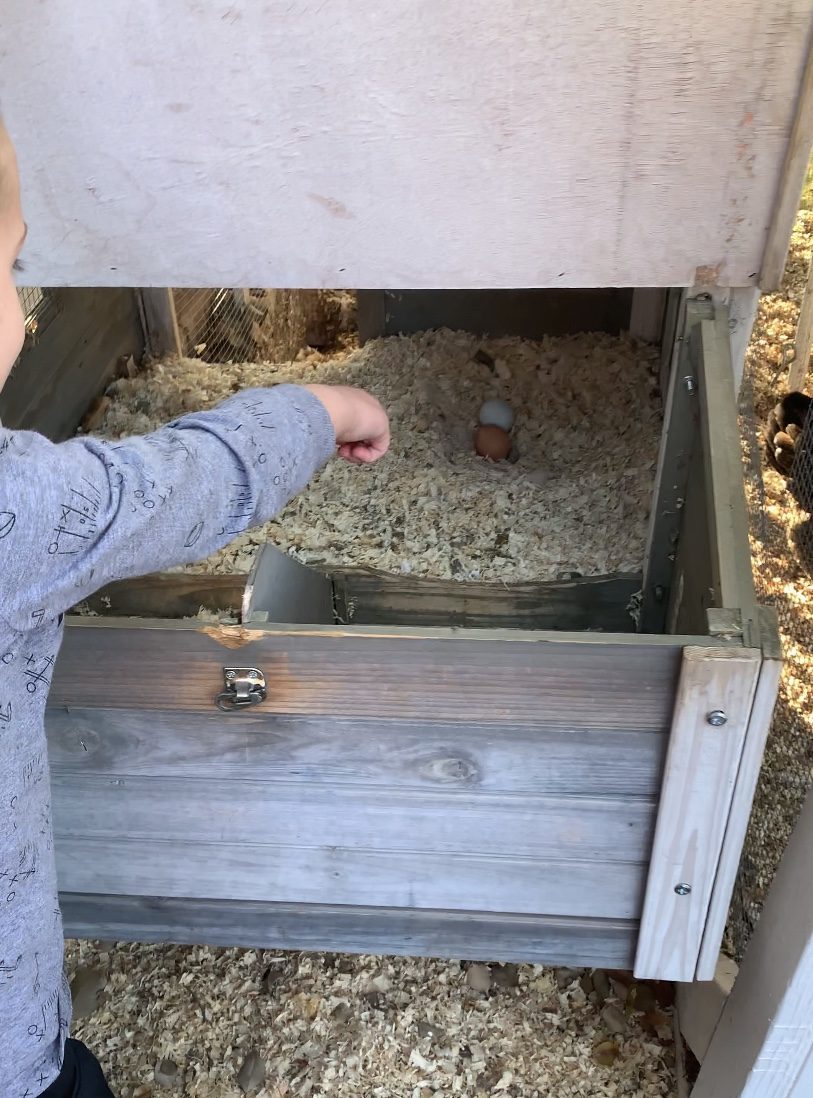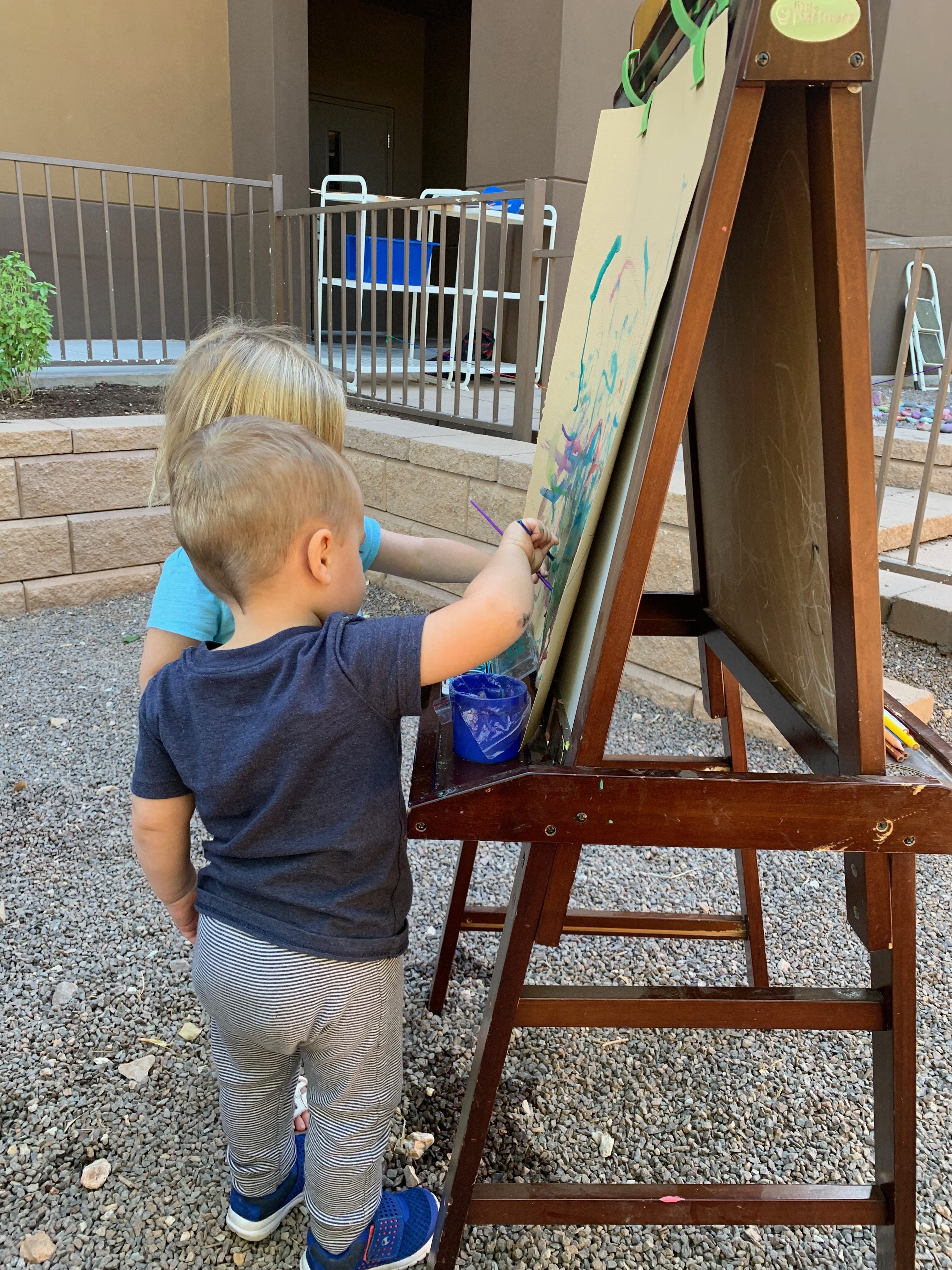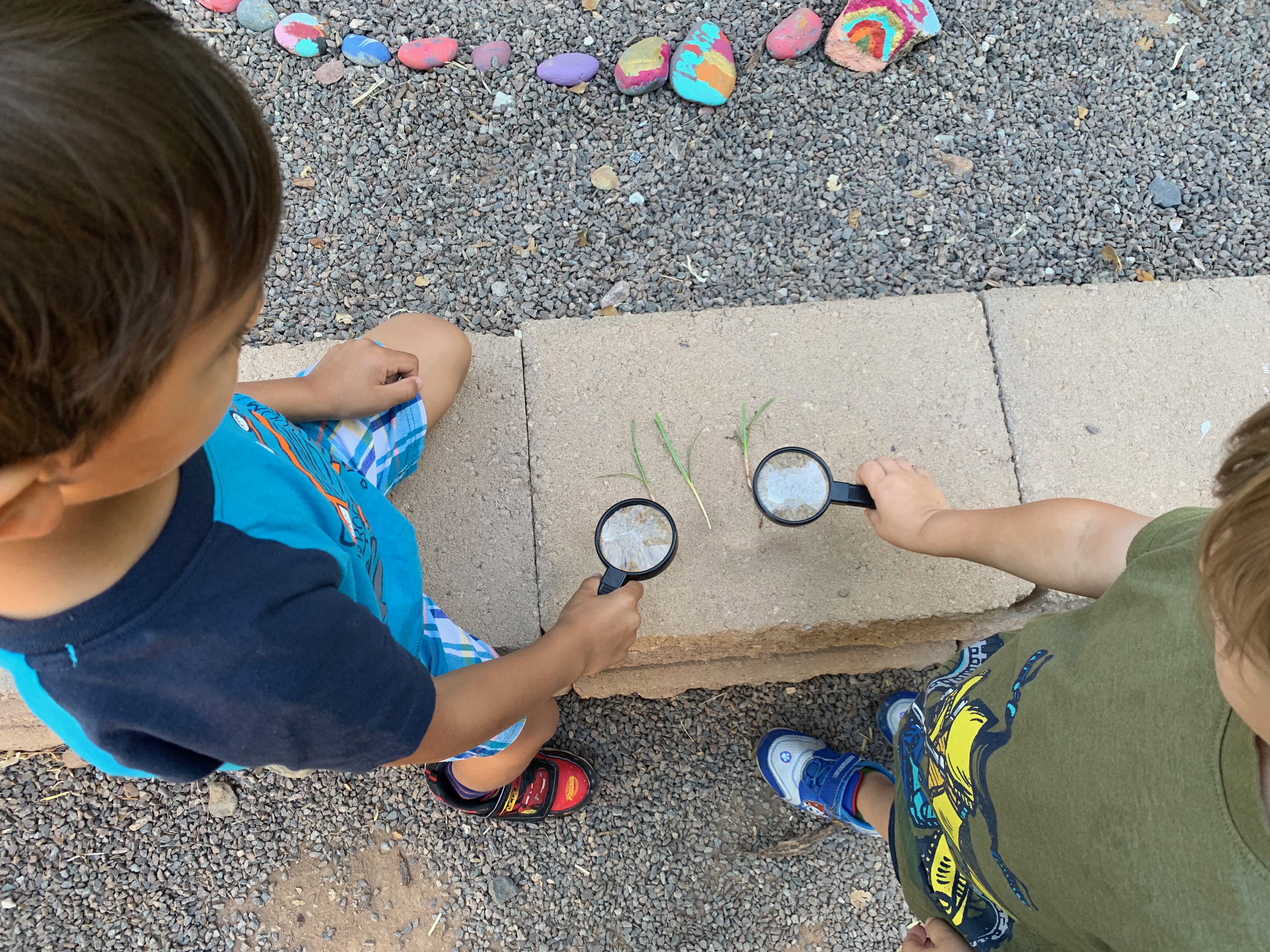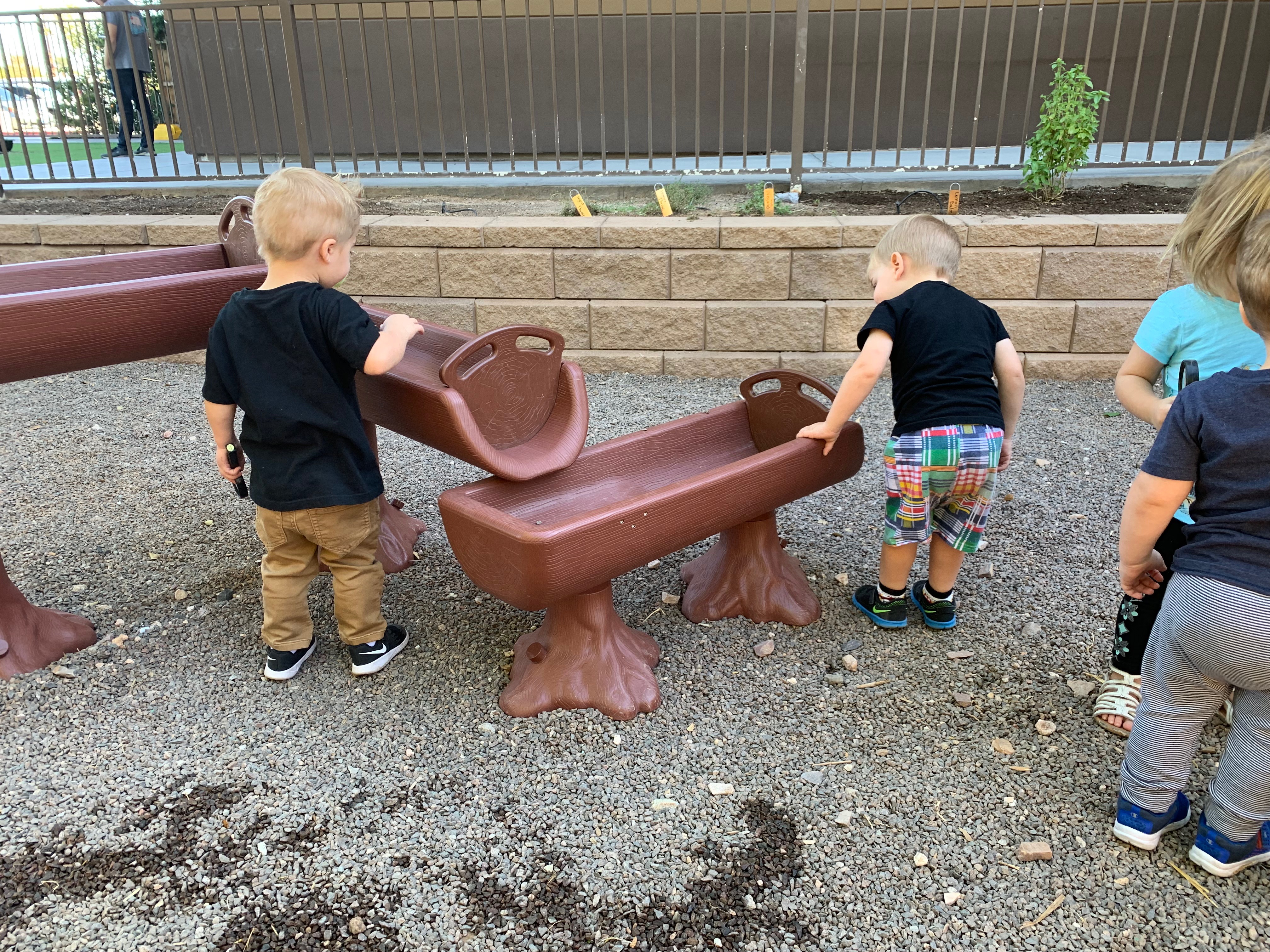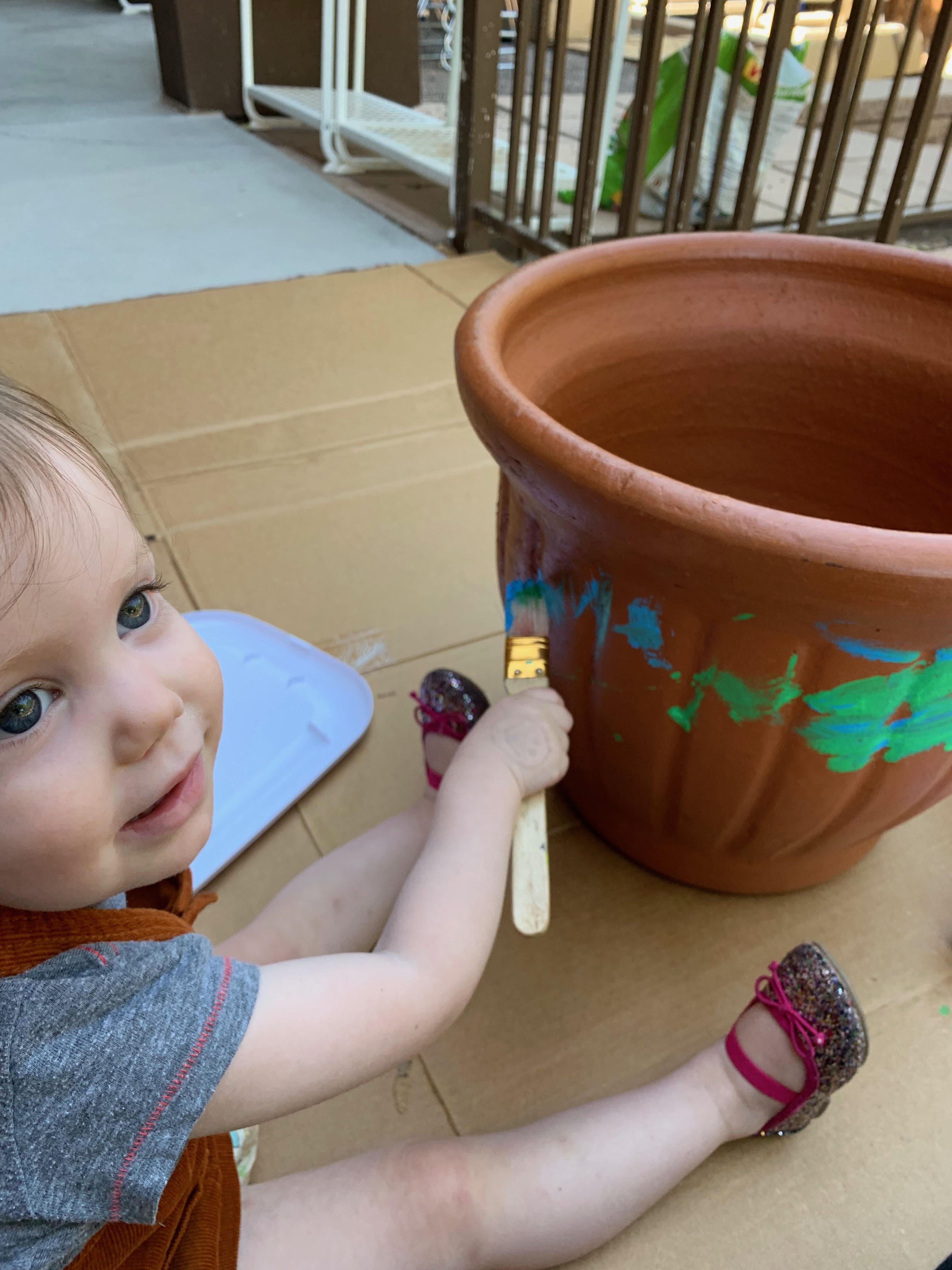 Montessori Programs – Preschool through Upper Elementary
For questions, call us at 480-222-0811.