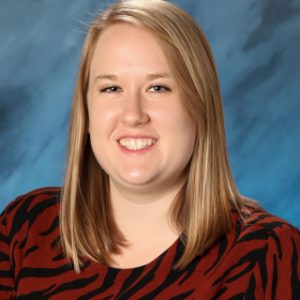 Sydnie Nording 4th Grade Teacher

Arizona State University
Bachelor of English Literature
My Bio
Hello! My name is Sydnie Nording and I am a teacher at San Tan Charter School. This will be my third full year working at San Tan and I love working here! I was born in Idaho but I have lived in Arizona most of my life. I went to college at ASU and now live in Mesa with my fiancé Colin and our dog Harvey. 
When I am not teaching I love to read any book I come across. I also love to hike with my mom and my dog. The mountains in the area have great trails with breathtaking views. My favorite place to hike is near the superstition mountains.  Quilting is also one of my passions. Every summer the women in my family get together for a quilting retreat where we make a project together. 
When I was growing up I never thought of being a teacher. As I grew older I realized my passion for teaching. I love to see that spark of understanding when a child learns. I came to San Tan because we inspire teaching with love and truly focus on each individual child. The relationships with students, parents, and coworkers that I have already made make me love to come to work every day to teach!  
Birthday:  March 22nd
--- My Favorite Things ---
Color(s): Orange and pink
Flower(s): Sunflowers, Roses
Healthy Snack(s): Dried Mangos, Sunflower seeds, Veggies
"Junk Food" Treat(s): Chocolate (M&Ms), Popcorn, Cheez-its
Drink(s): Coffee (flat white- hot, cold brew- cold), Tea (any unsweetened hot or iced)
Scent(s)/Essential Oil(s): Citrus, Eucalyptus, Floral
Game(s): Monopoly, Uno
Sit-Down Restaurant(s): 5RCha, Joe's Farm Grill
Fast Food Restaurant(s): Salad and Go
Place(s) to Receive a Gift Card: Amazon, Target, Barns and Nobel
Most used school/office supply: Pens, Colored paper
What I would really like is: candles, gift cards, plants, tea
Heroes: My mom, Wonder Woman
Hobbies: Reading, Quilting, Hiking