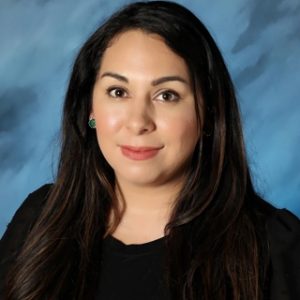 Sandra Strand Music Teacher (K-6)

Northern Arizona University
Master of Music in Vocal Performance
My Bio
Howdy! My name is Sandra Strand and I'm excited to be joining San Tan Charter as a K-6 music teacher. I am originally from San Diego, California but have lived in Flagstaff, Oklahoma, Calgary, Canada, and Mesa. I have been a career classical singer/musician for most of my professional life and have sung professionally in the US, Canada and Europe. I have also enjoyed working in music ministry for past 15 years.
I've been married to my amazing and talented husband (also an opera singer) for 11 years and have 11 nieces and nephews. We enjoy traveling but we also like to explore our city of Mesa to support the businesses and organizations in our community. Over the last three years I have also worked as a librettist, writing the text for new operatic works. In May of 2022, I had a premier workshop for my new opera La Alcaldesa, at Opera America in New York City and participated in the national conference in June. In January 2022, I received a research and development grant from the Arizona Commission on the Arts to write an opera about the Sonoran Desert.
I can't wait to meet the fabulous students I've been hearing so much about and dive into an exciting new school year!