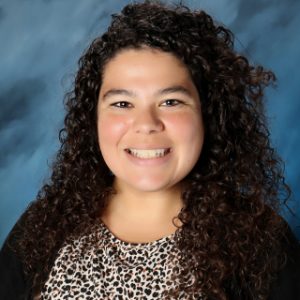 Jamie Hinch Montessori Teacher (1st -3rd)

Northern Arizona University, Houston Montessori Center
BS in International Hospitality Management and a Minor in Business, AMS Elementary 1 Certification
My Bio
Hello, my name is Jamie Hinch and I am extremely excited to start my 2nd year as the San Tan Montessori, Lower Elementary Lead Teacher. 
I am an Arizona native born in the border town of Nogales. I graduated from Northern Arizona University with a degree in International Hospitality Management and a minor in Business. I had the exciting opportunity to work for Walt Disney World as a food and beverage manager. I then came back to Arizona and worked in various position including First Things First, which lead to my desire to work with children. I joined a Montessori school as an assistant, received my Certification from Houston Montessori Center, and have been a lead teacher for four years. My mission has always been to help each child reach his or her full potential and to become an independent learner. 
My husband Justin and I  have three sons, Jayce and Jacob, and Jazper, who also attend San Tan Charter School. 
Birthday: April 25th
These are A Few Of My Favorite Things…..
Color(s): Red
Flower(s): Hibiscus
Healthy Snack(s): Dark Chocolate, popcorn, watermelon  
"Junk Food" Treat(s): Late July Sea Salt and Lime tortilla chips, dark chocolate peanut M and M's
Drink(s): Water with lots of crushed ice, unsweetened tea 
Scent(s)/Essential Oil(s): Mango, cinnamon apple, coconut 
Game(s): Phase 10, Sorry, watching the Diamondbacks or my boys play baseball
Sit-Down Restaurant(s): Abuelo's
Fast Food Restaurant(s): Chick-Fil-A, Panera Bread, Salad and Go
Place(s) to Receive a Gift Card: Target, Amazon, Starbucks
Most used school/office supply: Colorful pens
What I would really like is: A trip to the beach
Heroes: My mom
Hobbies: Cooking, going to the moves, puzzles, hanging out with my family